eu
eu

Posters & Art Prints - Europosters
gb

Posters & Art Prints - UKposters
de

Poster und Fototapeten Europosters.de
sk

Plagáty, Obrazy & Fototapety - Posters.sk
cz

Plakáty, Obrazy a Fototapety - Posters.cz
es
pl

Plakaty, Reprodukcje, Obrazy - Posters.pl
fr

Affiches et Posters
it

Poster & Poster Murali - Europosters.it
usa

Posters & Art Prints
pt

Poster - Europosters.pt
dk

Plakater, Bilder, Fototapeter - Europosters.dk
hu

Plakátok, Képek, Fényképek, Festmények, Poszterek
nl

Posters & Fotobehang - Europosters.nl
se

Posters & Bilder - Europosters
fi

Julisteet, Taulut - Europosters.fi
bg
ro
be

Posters & Fotobehang - Europosters.be
ie

Posters & Art Prints - Europosters.ie
si
hr
ch

Poster und Fototapeten Europosters.ch
no

Posters & Bilder - Europosters
ua
gr

Title - Uk
365-Day Money-Back Guarantee
TOP 5 iconic props that tell you the title of the film without words
10. 09. 2021
Many cult movies and series have become cult not only thanks to their fantastic stories, art department, cast, but also thanks to typical objects, with which you can immediately and practically without words know which cinematographic movie it is. And because we are big movie-lovers, we bring you a list of the TOP 5 most iconic movies and series props.
5. Magic wand
The Wizarding World of Harry Potter is full of objects that we could talk about for hours and hours. However, the item we have chosen is crucial not only for Harry, but also for every wizard in this world! And no, it's not a Golden snitch or the Sorting Hat, but a magic wand! Because without her, even Lord Vol… emh, well, the gentleman whose name is not spoken, without this magic wand, he could only flail his arms. And admit it, do you think of anything else first when you say Harry Potter? Not to us, because this magic stick can literally do miracles.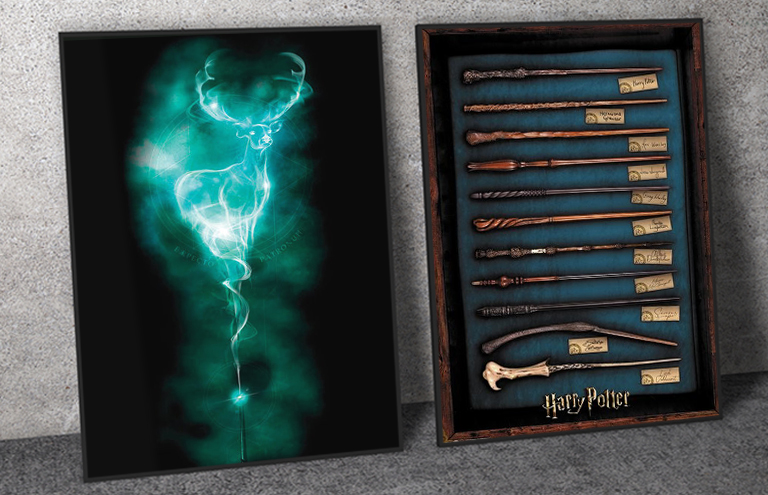 4. Ninja headband
Do you know how to easily become a ninja? Throwing kunai? Hiding? Quietly walking? Yeah, all these things ninjas do, but what truly makes you a proper ninja is wearing the right accessories! And by accessories we mean the ninja headband! Admittedly, when you see someone with a Hidden Leaf headband, you know immediately that it's a ninja who is ready to become another Hokage. Be like ninja!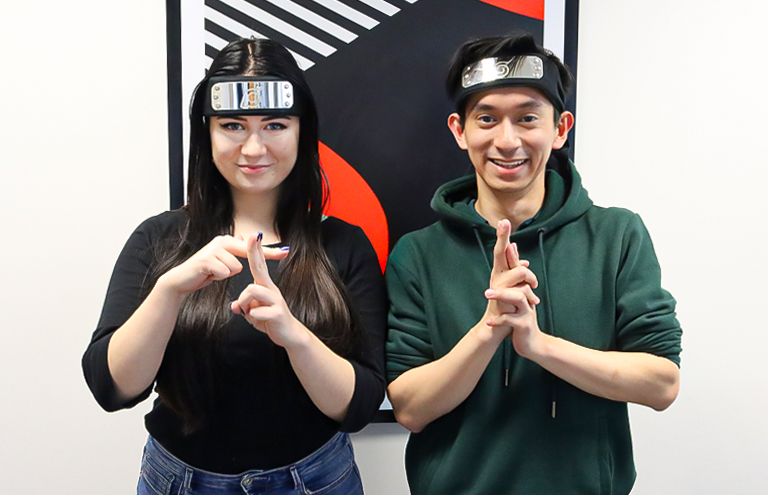 3. Witcher necklace
When an ogre or some evil monster appears in your area, you need to call a proper monster hunter. And is there anyone more suitable for this job than the famous Geralt of Rivia, the white wolf who will remove any monster for the right coin reward? And in addition to white hair and a pair of Geralt swords, his famous wolf necklace is the most characteristic for him. Because it says not only what school Geralt belongs to, but also shows that every monster and villain should hide when this hero is nearby.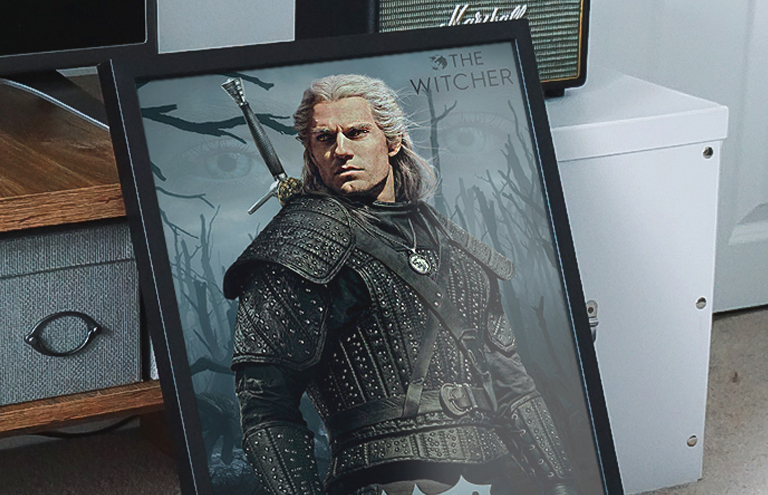 2. One ring
Middle-earth hides countless fantastic and powerful relics such as swords and armor. However, none of them surpasses the creation of the dark lord Sauron who forged One Ring in the fire of the Mount of Doom. Because One Ring to rule them all, one ring to find them … well, you know how it continues. And it was this little Precious who often caused trouble for the Fellowship of the Ring which undertook to destroy this ring. But the Ring was not so easy to destroy and that is why our group had many adventures full of goblins, orcs, Balrogs and mountains full of hot lava. Well, one would not believe what such a small gold ring can do.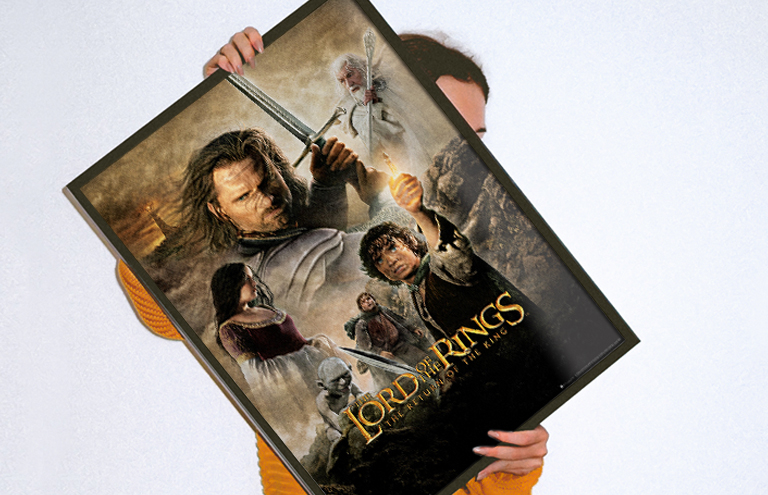 1. Lightsaber
And we have the first place here! What could be more iconic than a lightsaber ?! The iconic weapon that made this great space saga famous. The lightsabers not only drove the fans crazy, but also permanently changed the movie industry. After all, with a lightsaber you can cut metal like hot butter or deflect shots at your enemies. And not only that! Based on the colour of the sword, you can easily tell if its owner belongs to the Dark or Light side of the Force. And without shame, we admit that we ourselves would like to have one such laser sword at home, because at least we should have something to cut ham or make toasts. 🙂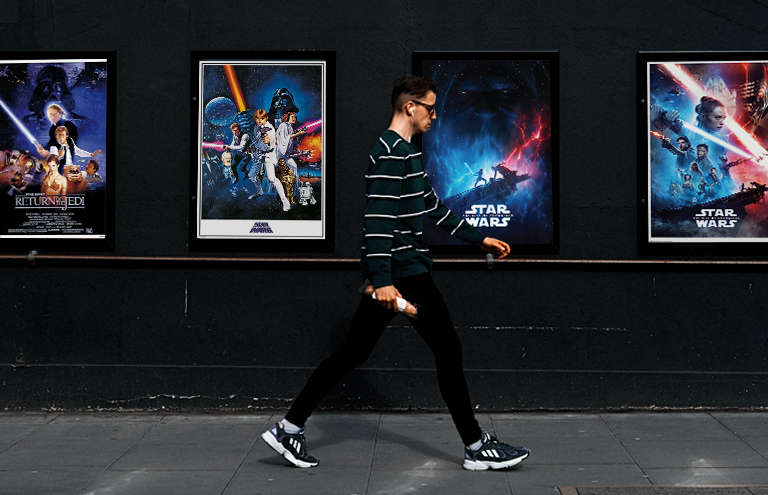 Take a look at our TOP movie posters
A nerd who loves cycling, football and the Lord of the Rings. Yes, that's me!
-60 %
About us
We aim to make your living space beautiful by visually inspiring you with our various assortment of wall art and home decorations. Our blog is dedicated to help you with styling ideas, tips and tricks!
Categories
---

---
Europosters
–
Decorate your life
Since 1999, Europosters has been one of the top sellers of posters, wall art prints and licensed merchandise gifts in the Czech Republic and throughout Europe too. We offer a huge selection of movie, game or sports posters of all sizes as well as wide range of original gifts for true fans of Star Wars, Harry Potter, comics or the whole Warner Bros family. We know that mugs, figurines, puzzles and clothes are the best gift for everyone, regardless of age or interest. But if you are a fan of interior design, then you are in the right place too! On a daily basis we print wall murals, illustrations, photographs and art reproductions and send them to more than 25 countries to keep our customers happy.
---
Contact:
E-mail: info@europosters.eu
Call: +44 20 3996 3131
Monday – Friday ǀ 6:00am – 4:00pm (UK time)
© 1999–2023 Europosters. All rights reserved.
We reward loyal customers!
By signing up you agree with our privacy policy..